Ever wondered what it's like to have an internship in Marketing and Advertising? Well we decide to remove the guessing game and have our very own intern, Rachel Zimmer, share her experiences! She's been with us for over month and here is some of what she has already learn in a short few weeks. Look out for more of her journey as an Albright Ideas Intern!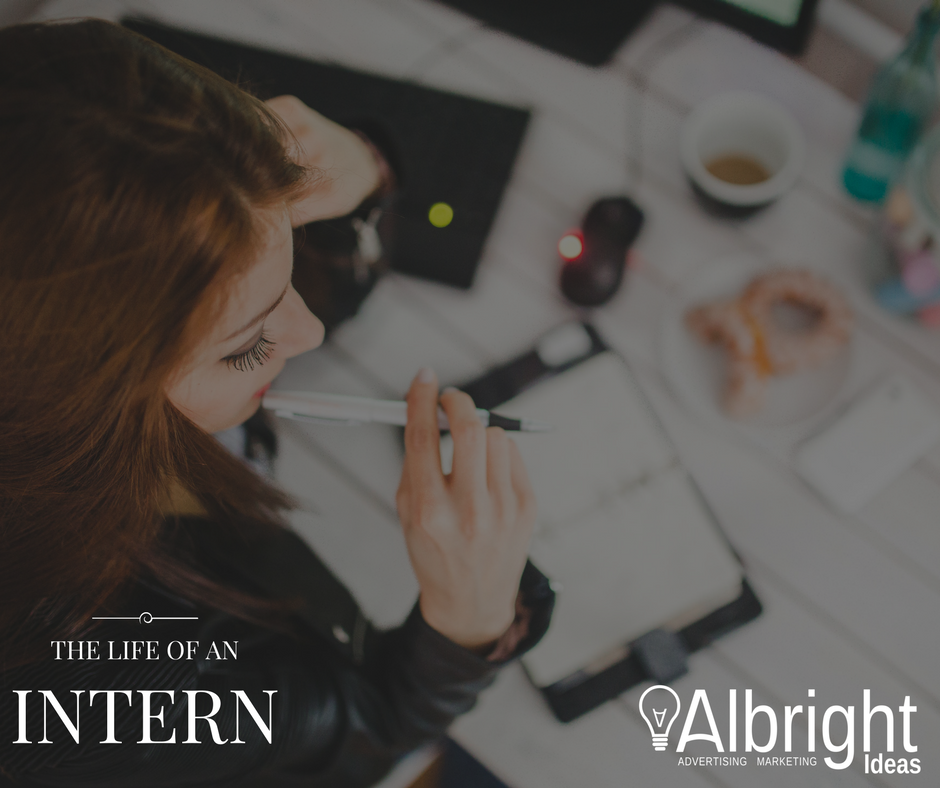 It is difficult to lay out a typical day as an intern here at Albright Ideas because every day is so different! Some days I come in and help write and schedule social media posts and other days I come in and learn how to use new programs. No two days are alike, and that makes for a fun learning experience.
Over the past few weeks, I have been learning how to edit videos for YouTube. After watching tutorials, I jumped right in with some footage from clients and gave it a shot. To my surprise, I enjoyed myself immensely. I never pictured myself editing videos, but it is definitely a marketable skill and one that I would not have learned without this internship. I was able to start with a few raw clips and blend them into a cohesive video that was posted on YouTube just a few days later! I truly feel like I am accomplishing things and helping our clients meet their goals, and I think that's one of the biggest perks of being in marketing and advertising.